We can assist you with our consulting services at a variety of issues that concern
your projects in the construction industry. Expertise, vision and free entrepreneurial
spirit coupled with interdisciplinary collaborations enable us to offer
independent consulting services.
All our services are carried out by the self-imposed standard of an advanced, efficient
and especially to our customers committed way of thinking and carefulness.
AUSTRIAN ENGINEERING CONSULTING
As an independent and professional company for civil engineering we offer competent
consulting services within the mentioned areas of expertise. Our technical, economic and
legal education in combination with our broad professional experience guarantees
a high level of expertise.
The subject areas listed below contain our main consulting activities.
About Us
AEC Consult GmbH was established in 2015 by Mr Heinz Lutz, MSc, MBA as a consulting company for
civil engineering. Due to his comprehensive education and his broad professional experience – as an
employee of famous Austrian engineering and construction companies, Mr Lutz managed numerous projects
at home and abroad – AEC Consult GmbH provides hereby as an independent company relevant consulting
services in civil engineering. Since 2019, consulting services have been offered across all industries.
Through an extensive network of experts for construction economics, construction law, finance, insurance
and other relevant special fields of activities, even very specific services can be offered beside of
general consulting services in the construction industry.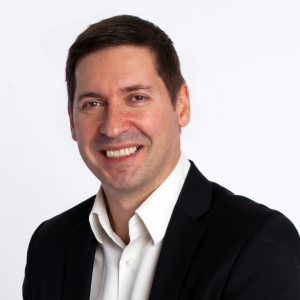 Our privacy policy
Scope
This privacy policy explains users the nature, scope and purpose of the survey and the use of personal data by the responsible provider on this website. The legal foundations of data protection can be found in the Federal Data Protection Act (BDSG) and the Telemedia Act (TMG).
Handling of personal data
With personal data a person can be determined exactly, i.e. by individual information that can be traced back to a person, such as a name, e-mail address or telephone number as well as data about preferences, hobbies, memberships or which web pages have been viewed by someone. Personal data are only collected, used and passed on by the provider, if this procedure is permitted by law or the users agree to the data collection.
Contact
When contacting the provider (e.g. by e-mail or contact form), the details of the user are stored in order to process the request as well as in the event that any follow-up questions arise.
Cookies
Cookies are small files that make it possible to store specific device-related information on access devices of the user (PCs, smartphones, etc.). On the one hand they serve for the user-friendliness of web pages and thus the users (e.g. storage of login data). On the other hand, they serve to collect the statistical data of the website usage and to be able to investigate it for the purpose of improving the offer. Users can influence the use of cookies. Most browsers have an option to restrict or completely prevent the storage of cookies. However, it is pointed out that the use and in particular the ease of use without cookies are thereby limited.
Revocation, changes, corrections and updates
The user has the right, upon request, to obtain free information about the personal data stored about him. In addition, the user has the right to the correction of incorrect data, blocking and deletion of his personal data, as far as there are no statutory storage requirements